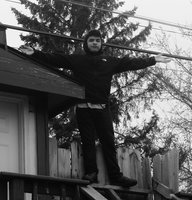 Miguel Raul Gonzalez
Miguel Raul Gonzalez, age 16, passed away on Wednesday, November 1st, 2017 after battling an unknown illness for two months. Miguel was fixing to start his junior year at Harding Senior High School before falling ill. He had a passion for skateboarding, enjoyed basketball, loved fishing, and he loved hanging out with his friends. Miguel was always energetic and full of life, a funny, goofy guy, and a picky eater. He wanted nothing more than to make his friends and family happy. Miguel was very handsome and had a beautiful smile that his family and friends will miss very much.
He was preceded in death by his grandfathers, Raul Gonzalez, and Arnoldo Carpentier; great-grandmother, Paulina Martinez; and aunt, Jackie Carpentier. Miguel is survived by his mother, Clarissa (Victor) Benitez; father, Sergio Gonzalez; grandmothers, Sanjuanita and Celia; siblings, Shelby (Sergio), Angel (Leo), Sergio Jr., Victor Jr., and Selia; girlfriend, Jackie; and all his nieces & nephews; cousins; aunts and uncles; and all his friends.
Visitation will take place Monday, November 6th, 2017 from 4:00 P.M. - 8:00 P.M. at Anderson Funeral Home, 1401 Arcade Street, Saint Paul. Funeral Service will be 12:00 P.M. on Tuesday, November 7th, 2017 at Sacred Heart Church, 840 6th Street E., Saint Paul, Minnesota, followed by the interment at Oakland Cemetery in Saint Paul.