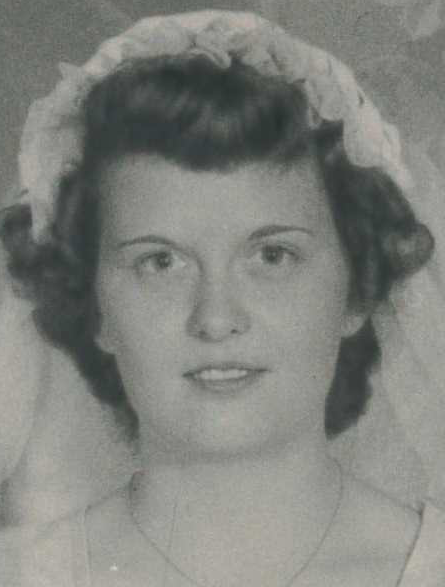 Ada Hagerman
Ada Hagerman, age 93, of Maplewood, MN, was reunited with her Savior on September 13, 2019. Ada was preceded in death by her husband Donald; and daughter, Lisa (Gene) Opatrny. She will be deeply missed by her daughter, Sue (Jeff) Johnson; and sons, Scott (Deborah), Dan (Schelley), and Kent (Ann); and her sister, Thelma "Tommy" Kirkendall. She will be remembered lovingly by her grandchildren, Allison and Ryan (Amanda); Daniel (Zoe), Shannon, and Eric; Molly (Christopher) and Breen (Vincent); Cassie (Tyler) and Chase (Jenn); and Becky (Josh); as well as by her great-grandchildren, Floyd and Owen; Kaylynn, Gina and Aaron; Leila, Tyler and Emma; Frances and Cormac; Charlotte and Sullivan; Isaiah, Micah and Brianna; and Beckham.
Ada came from a long line of distinguished pastors and professors to whom can be traced the start of the Lutheran Church in America and the origin of some of our country's first primary schools. She met her husband Don when he was an engineering student in and she was in nurse's training.
Her heart was big and her energy unflagging. Along with her busy nursing career, and as a mother of five, she was meticulous and skilled at sewing. Never idle, forever a perfectionist, she made clothes and quilts for her children and grandchildren, and dresses for their dolls. For years she made specialty clothing for premature babies at Regions Hospital, as well as many quilts and afghans for charitable groups, friends, and family; all at her expense, she would have it no other way.
Ada was a great role model, humble, and sure in her Christian faith. We will deeply miss her loving kindness, her sharp mind, and her equally sharp wit. Bye Mom, Grandma. We will see you in Paradise.
A Celebration of Life for Ada will be held at 10:30 a.m. on Monday, October 7, 2019, at Ecumen Seasons at Maplewood, 1670 Legacy Parkway East, Maplewood, MN, 55109, followed by a light meal and greeting time at 11:30 a.m. Memorials in the name of "The Good Samaritan Fund" may be given to Pastor Susan Schoon, care of Ecumen Seasons at Maplewood.