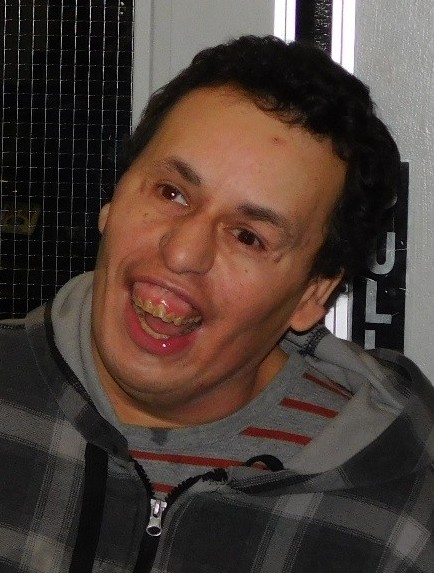 Thomas James Davis
Thomas James Davis of St. Paul, Minnesota, passed away suddenly on July 22, 2019 at the age of 42. Born September 3, 1976, in St. Paul, Minnesota. Thomas moved into his forever home on November 8, 1994 where he spent many years forming a brotherhood with his 3 friends, Andrew, Rich and Bob. Thomas was affectionately referred to as Tommy by the many people who were lucky enough to know him. Quick to laugh and sweet natured, Tommy loved to sit in the summer grass, look to the sky and stare at the leaves in the trees. Tommy had many special people in his life, and is survived by many staff and friends who loved him. Each person played a part in giving Tommy the best life possible. Everyone shared and cared, we all loved Tommy's infectious smile and joined him in his love of lasagna, cheeseburgers and French fries. To all of those who supported Tom through the years, he appreciated each of you. Tommy, we will always remember your smile, laughter and sweetness. Rest in heavenly peace our guardian angel.
Services to be held at 10:00am on Tuesday, July 30, 2019 at Roselawn Cemetery, 803 Larpenteur Ave. West, Roseville, MN 55113. Attendees should enter and park by 10:00am along the side street next to Chapel to wait for procession to Roselawn Ossuary.
A small memorial luncheon will follow the ceremony at the American Legion, located at 2678 7th Ave. East, North St. Paul, MN 55109.