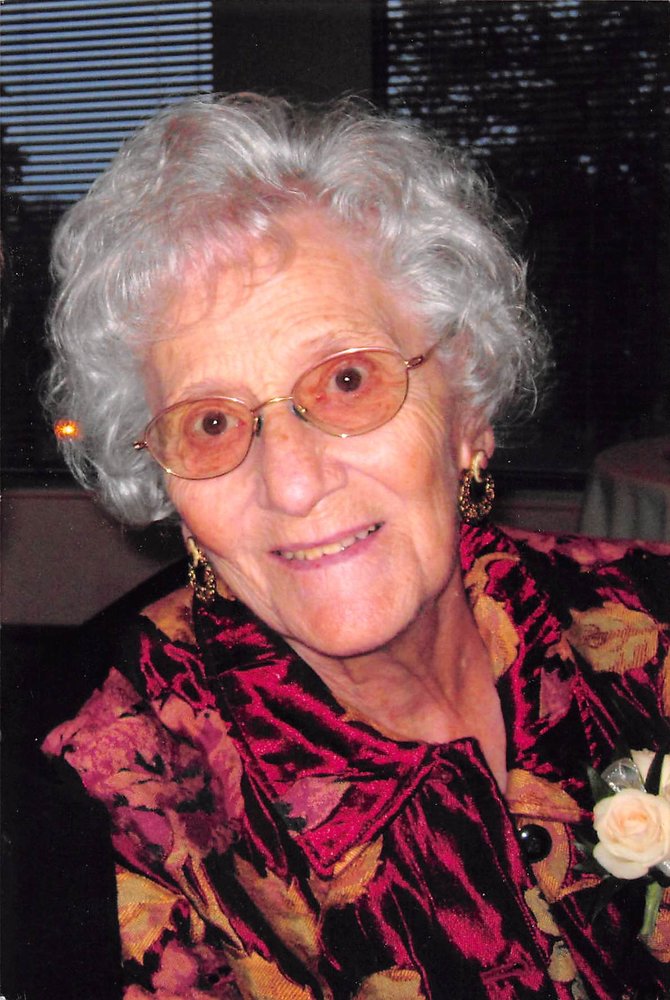 Obituary of Angeline "Angie" Southward
Angeline "Angie" (Silvestri) Southward, Age 99, longtime Eastside resident, passed away on Sunday, October 28, 2018.
Angie was preceded in death by her husband, Harry; and by her siblings, Rose, Dominica, Charles, Joseph, Lawrence, Fredrick and Santina. She is survived by her children, Jeanne (John) Lundeen, Joanne Southward, Jacqueline (John) Nakasone, Richard (Barbara) Southward; her grandchildren, Joel (Jenny), Jacob (Allie), Mariko (Dan), Hunter (Maggie), Natalie (Connor), Kate; and great-grandchildren, Charlotte, Lucy, Vivian, Katie and Madeline.
Angie was born on February 27, 1919 in Chisholm, MN to Santi and Antonia Silvestri. On August 21, 1948 she married Harry. Together, they owned and operated Angie's Pizza and Catering of East Saint Paul and later Woodbury for over 40 years. The world was a better place with Angie's homemade chicken noodle soup and her listening ear.
Funeral Mass will be at 10:30 a.m. Friday, November 2, 2018 at Nativity of Our Lord, 1900 Stanford Ave, Saint Paul. Lunch to follow. In her honor, please consider donating to your local food shelf.