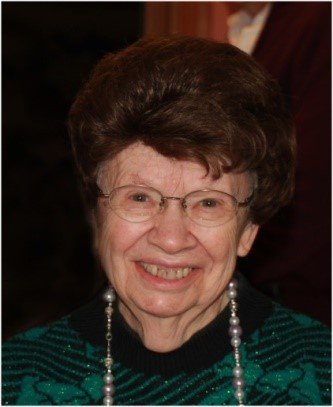 In Memory of
Muriel O.E. Gustafson
Wednesday, October 31, 2018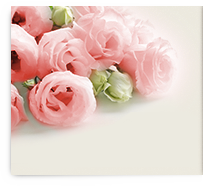 Obituary of Muriel O.E. Gustafson
Muriel O. E. Gustafson, Safely Home to Heaven.
At age 94, Muriel of St. Paul, MN passed away on Oct. 31, 2018 in St. Paul. Preceded in death by her husband, Ellsworth; brother, Maurice; and parents, Knute & Anna Kellander. She is survived by her children, Ronald (Mary), Curtis, Richard (Gloria); and four grandchildren.
Muriel was born July 30, 1924 at home in East Chain Township, Martin County, Minnesota. Muriel attended East Chain School, grades 1-12, and graduated in 1942, in a class of 20 students. From 7th grade on, Muriel was on the Honor Roll. In High School she loved and excelled in typing. Her family was actively involved in the East Chain Evangelical Free Church.
Muriel moved to St. Paul in the fall of 1944 to go to Rasmussen Business College where she earned a certificate, and in 1945 started work for the Cherry Burrell Co. as a secretary. She lived with her Uncle and Aunt, Harold and Edith Dahl, and shared a room with her cousin Lorraine. She attended and became a member of the First Evangelical Free Church of St. Paul (a church that her grandparents had been a part of since 1896, six years after the start of the church). In 1945, at the invitation of Lois Bestland, she started helping in the preschool Sunday School Department. Muriel started typing the stencils for the bulletins in her home church on a small portable typewriter while in high school. When she came to St. Paul she typed or set up the spacing for others to type the bulletins for several years. She met Ellsworth Gustafson when she helped him mimeograph copies of the bulletin for the Sunday service.
She married Ellsworth in 1956 at the East Chain EFC. When first married they lived in an upstairs apartment on Cook Street near Payne Avenue. They moved into their house at 1955 Stillwater Ave. in August, 1958, a week before Ron was born. They have raised three boys, Ronald, Curtis and Richard.
Muriel's first love was God. Her favorite Bible verse was Col. 3:23, "Whatever you do, work at it with all your heart as working for the Lord." She showed her love for God through her work in the church.
The mission of the Church, to proclaim the Gospel, was very important to her. She prayed for missionaries, hosted missionaries in her home, and took responsibility for typing up and mailing letters to the supporters of several missionaries in her church.
Another significant part of her life in the Church was working with youth. Besides teaching from 1945 until 2018, she was superintendent for the 2-year olds from 1946 to 1958, superintendent for the 4 & 5-year olds from 1964-1974, and superintendent for grades 1 & 2 after that. She wrote and directed the Children's Christmas Program several years, led FBI (Faithful Bible Investigators) for grades 1-6 on Wednesday evenings, led Jr. FCYF (Free Church Youth Fellowship) for grades 1-6 on Sunday evenings and was the national leader for Jr. FCYF for one year – 1955. Other areas of ministry in her church included serving on the Board of Christian Education, secretary for Pastor Wes Gustafson, secretary for Capital Campaign Committee for purchase of Hazelwood St. Property and Church Secretary for several years (until her hearing made it too difficult).
Muriel taught Sunday School for 74 years. In 2011, when asked what keeps her coming back, she responded (quote from May 15, 2011 church bulletin), "The children inspire me each Sunday. Each one is so precious and there is so much potential in their lives. I feel it is important they learn the Truth, and that we support what they are learning at home."
Visitation will be held at Anderson Funeral Home, 1401 Arcade Street (Hwy 61), Saint Paul, MN on Tuesday, November 6th, 2018 from 7:00pm to 9:00pm. Funeral Service will be held at First Evangelical Free Church of Maplewood, 2696 Hazelwood Street, Maplewood, MN on Wednesday, November 7th, 2018 at 11:00am with visitation one hour prior (at 10:00 am). Interment at Union Cemetery in Maplewood.
Memorials preferred to First Evangelical Free Church of Maplewood.
Share Your Memory of
Muriel
About Us

Anderson Funeral Home & Cremation Services has been serving the Saint Paul and surrounding communities since 1915.

Our Location

1401 Arcade Street St. Paul, MN 55106, US

Contact Us

Phone: (651) 776-2761
Fax: (651) 778-0257

Quick Links

Find Us