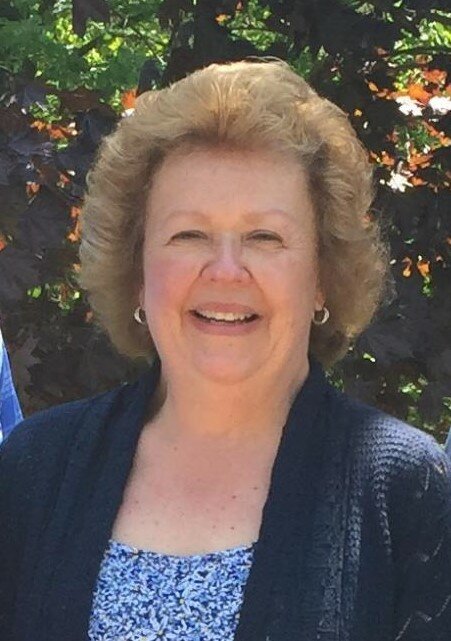 Obituary of Denise L. Kjellberg
Please share a memory of Denise to include in a keepsake book for family and friends.
Denise L. Kjellberg passed away peacefully surrounded by her loving family on Tuesday, September 28th, 2021 at the age of 63. She was preceded in death by her father, Roy Fransen. Denise is survived by her husband, Walter; sons, Luke (Lisa) and Dan; mother, Katherine Fransen; grandson, Rayland; step-grandson, Gavin; sister, Pamela (Joel) Mailand; and several nieces & nephews. Visitation is from 4:00 – 7:00PM on Sunday, October 3rd, 2021 at Anderson Funeral Home, 1401 Arcade Street (Hwy 61), Saint Paul. A Celebration of Life will be held at 11:00AM on Monday, October 4th, 2021 at Elim Lutheran Church, 20971 Olinda Trail North, Scandia, Minnesota, also with Visitation 1 hour prior. Denise Lynn Fransen was born in St. Paul in the fifties. The firstborn of proud parents, Roy & Katherine Fransen, who resided on the Eastside of St. Paul, Minnesota. She would be soon be joined by a sister, Pamela, a couple years later. Denise was from an early age, a lover of animals and mischief, both of which she carried on throughout her life. Denise attended Harrison Grade School, Cleveland Junior High and graduated from Johnson Senior High. She attended college for one semester to become a veterinarian before a serious illness caused her to stop, she did not return. She began working at Christianson Pet Supply in White Bear Lake and continued there until the business closed. It was there she began a career in sales which took her to Eagle Pet Supply in Blaine. There Denise excelled in a sales career which culminated in trips to Hawaii, London and Puerto Vallarta. Somewhere in this part of her life, Denise was set up on a blind date by her mother and the mother of her date. He was immediately smitten by a sparkle that lit the night. In June of 1984 Denise & Wally Kjellberg were married. In June of 1986 their first son, Luke, was born followed two years later in July of 1988 by their second son, Dan. They built the family on a five-acre hobby farm in Forest Lake where Denise ruled the three males with love, intelligence and a stern reproach for nonsense. Unless it was her nonsense, which seemed to have no bounds. Later in life Denise had several different jobs after Eagle Pet succumbed to big box stores. Mostly working in support jobs, as an administrator. She used the down time between jobs to go back to school and earn a degree in Marketing of which we were all very proud. In her later years with her beloved boys on their way to successful careers, Luke married to Lisa and a beautiful grandson, Ray, and step-grandson, Gavin, and Dan moving to his own home, Denise turned her attention to impending retirement and a life of fun and travel with her soul-mate, Wally. But God had other plans. Denise spent the last two and a half years of her life in a valiant battle against brain cancer and a debilitating stroke. Undaunted she fought a heroic and grace-filled battle that would have brought mere mortals to their knees. Trusting to her God and his goodness she fought to the end. She leaves this world loved, and dearly, dearly missed.
To send flowers to the family or plant a tree in memory of Denise Kjellberg, please visit Tribute Store
Share Your Memory of
Denise
About Us

Anderson Funeral Home & Cremation Services has been serving the Saint Paul and surrounding communities since 1915.

Our Location

1401 Arcade Street St. Paul, MN 55106, US

Contact Us

Phone: (651) 776-2761
Fax: (651) 778-0257

Quick Links

Find Us