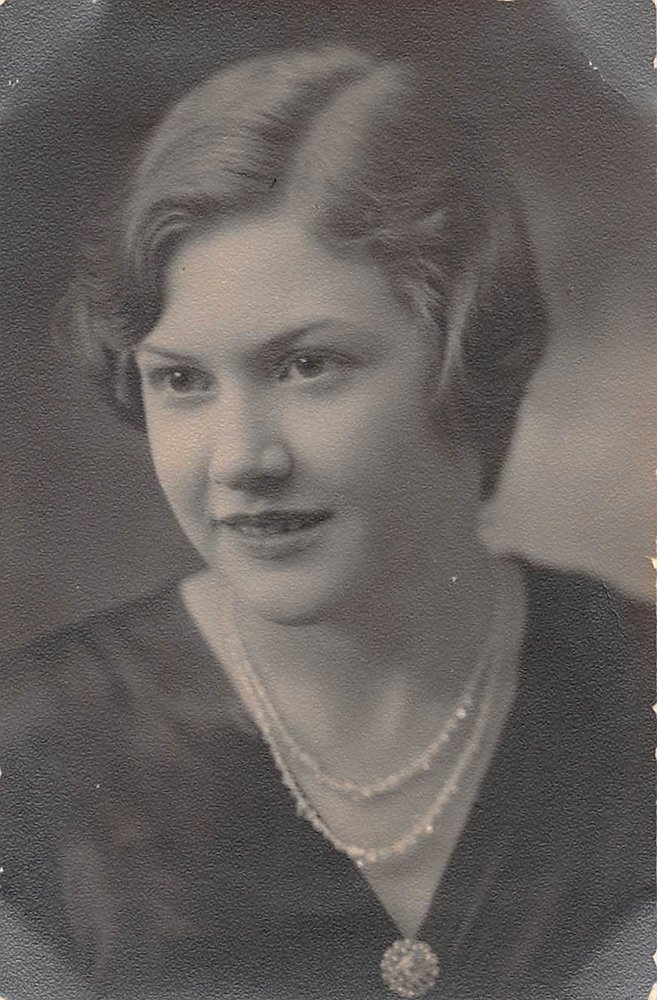 Obituary of Linnea M. Schummer
Not long after her 105th birthday, Linnea (Boström) Schummer achieved her very long life's goal of meeting Jesus face to face. She was born Maria Gustava Linnea Boström on April 23, 1914 on Vall farm in Strand, Nossemark, Dalsland, Sweden, to Nils Gustav & Hulda Boström. In 1930 her family boarded the ship Gripsholm in Göteborg, Sweden and left their homeland for the promise of a better life in America. They settled in Minnesota. Typical of many immigrants Linnea was a hard worker. She began working as a housekeeper then worked at Woolworth's where her boss Mr. Drew kindly helped her to improve her English. She proudly became an American citizen in 1939. She worked at Western Electric during the war. Then as an Audit Examiner for St. Paul Fire Marine. She also worked as a cook at the Grain Terminal, Murray Junior and Senior High and Como School.
Linnea married Rudolph Schummer in 1951. Her mother lived with them until her death in 1965. Their family life revolved around church but also included camping in tents and visiting the mountains. Linnea was a Campfire leader while raising her daughter. She taught Sunday School for 30 years at the First Evangelical Free Church where she was a Deaconess and a White Cross volunteer. At the American Swedish Institute, she volunteered in the Kaffestuga. She often drove people to church, translated many Swedish letters and always had something nice to say to everyone. She was generous with her time and money. She loved cats but hated Creeping Charlie. Her long life could be attributed in part to the many years she went swimming. She had a full life and so many people have been blessed to know her. She will be deeply missed.
Linnea was preceded in death by her husband; her parents; brothers, Berger and Henry; and nieces, Phyllis Mae Linnea Noyes and Rosie Bostrom. She is survived by her daughter, Barbara Ann Schummer of Phoenix, Arizona; nephews, Dan (Jan) Bostrom, Mort (Gloria) Bostrom and Bruce Noyes; nieces, Nancy (Richard) Stahl, Judy (Pat) Mader; many great-nephews & nieces; and hundreds of friends. Visitation 4-7PM on Sunday, June 30th at Anderson Funeral Home, 1401 Arcade St, St. Paul. Funeral Service 11:00AM on Tuesday, July 2nd, 2019 at First Evangelical Free Church, 2696 Hazelwood St, Maplewood, with Visitation 1 hour prior to the service at church. Memorials preferred to the Animal Humane Society, First Evangelical Free Church or The American Swedish Institute.
To send flowers to the family of Linnea Schummer, please visit Tribute Store